IMPORTANT DATES



Nov. 1-5 Parent Conferences Continue
Nov. 6 APTT Makeup Meeting
Nov. 8 Car Seat Class
Nov. 11 Veteran's Day: No School or Child Care
Nov. 14 Nature's Critters
Nov. 15 Picture Retakes
Nov. 13/18 Dental Screenings
Nov. 18-22 Multicultural Celebrations
Nov. 22 MINIMUM DAY (8:00-11:00 all students)
Nov. 25-29 Thanksgiving Break
Nov. 25-27 Child Care is open
Dec. 2 Staff Development - No School but childcare will remain open
Dec. 3 Back to school
PLEASE NOTE: Our office & yard are
closed 11:10-11:45
This is the safest way for our full-day program students to access our playground. This also enables our office staff to prepare for our afternoon session.

Thanks for your support.
HARVEST FUN & THANK YOU's

Thank you, Parents and Staff for such a very fun time at our annual Harvest Festival. The students loved it. We appreciate the donations you were able to get for our full day of fun! We aim for "good old-fashioned fun" for your little ones and thanks to you, it was!

Our teachers love working with you parents and once again - Cheers for everyone who helped make this a great day!

VETERANS' DAY
November 11th
Robla Preschool will be closed in honor of Veterans' Day on Monday, November 11th.

We salute those who have served our country in the past and who are serving in the armed forces presently. Our childcare program is closed.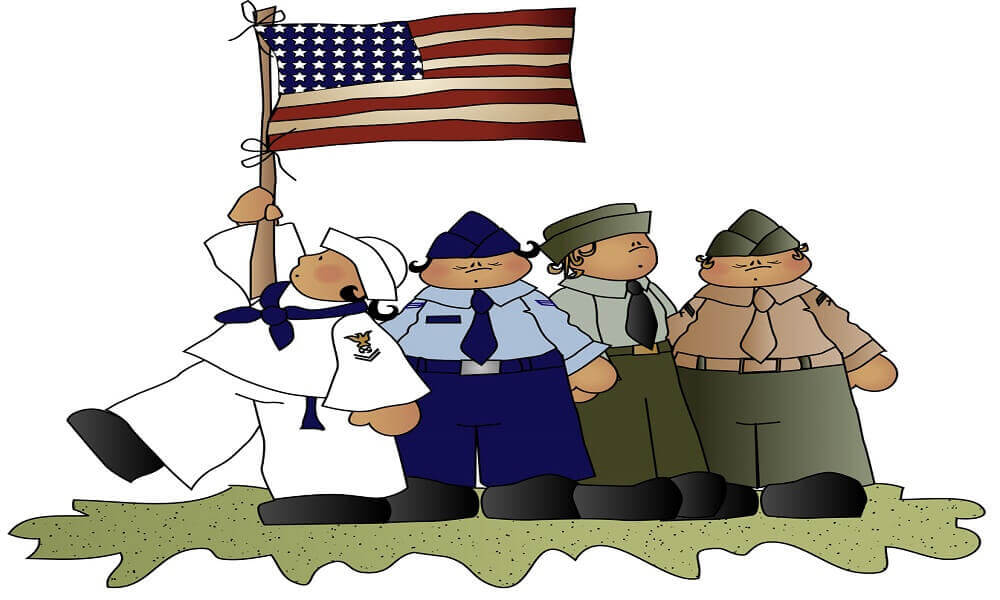 Mark Your Calendar, And Join Us!


We are excited to announce that we will be hosting another date for the Academic Parent Teacher Teams. Join us on Wednesday, November 6th. We will host 4 additional opportunities for parents who have students headed to TK and Kindergarten next year to meet, and Parents of 4 year Olds: Join Us For Something New!

The 2019-2020 school year is off to a great start and our Preschool staff is happy to offer something new this year to our families with children who will be going to TK and kindergarten next year. Robla Preschool is please with our decision to implement Academic Parent -Teacher Teams (APTT) as an additional approach to supporting all TK and Kindergarten aged students in reaching their full potential. The goal of the APTT model is to promote family and teacher collaboration to support student learning and achievement.
I want to personally invite you to join us by attending our APTT meetings, we will be holding the meetings on Wednesday, November 6th at four convenient times throughout the day: 8:15, 10:15, 12:15, and 2:15. Please see your child's teacher to select a time.
The meetings will cover the following:
*A review of student progress data
*The establishment of academic goals
*Activities to use at home
*An opportunity to work with the teacher and other parents from your child's class to build community

MONTHLY QUESTIONS AND ANSWERS
Q= Should my child spend more time learning to write their name?

A= Most things we do lead to writing our name! Handwriting is a bit like walking. Our little ones practice by crawling, cruising, taking a few steps then getting stronger and walking. Handwriting is much the same. It requires fingers and hand strength as well as coordination of fingers and hands working together. Some of the tasks that our children do to build these skills: use their thumbs and index fingers to pick things up, to stack small items, to put together and pull apart legos, ect. We practice tracing and copying. We use different writing tools: crayons, markers, paints, and pencils while we develop our pre-writing skills. Just like walking, it's a series of moves forward towards getting out letter formation and spacing correct!

Q= What is work time?

A= Work time is a one hour block of time dedicated to our students' choice of which center they play in and what materials they use. Children learn by exploring: by using their imaginations and by interacting with their friends. We have large sets of materials in our classroom areas that allow our students to follow their interests. Each classroom has the following types of centers/learning areas: Art and Writing, Science Exploration, Blocks, Dramatic Play, Reading Library, and Puzzle/Games. As teachers, we interact with our students but let their curiosity direct us in their play!

Q= Are there some ways, I can make my child confident or build their self-confidence?

A=Yes, we can help our children feel safe and secure by keeping in mind some important ideas. When children feel safe and secure, they develop many of the qualities that help them avoid choices throughout their lives:
*They trust people who earn the right to be trusted.
*They learn to trust their own decisions.
*They have healthy social skills and get along well with other.

When we provide a safe, nurturing home and school, our children can think confidently:
*Someone will take care of me.
*Someone will give me advice when I need it.
*I listen to the ideas of people I trust.
*I can learn how to make smart decisions.
*I am a valuable human being.
*My ideas can be good ideas.

All of these beliefs contribute to a child's sense of self-worth, confidence and the ability to make decisions based on respect for self and others.

Our school rules and guidelines all fall into three important categories:

Be Respectful, Be Responsible, Be Safe.

These are reference points for us to help teach our students how to make good decisions and be reflective about their actions.
HAPPY THANKSGIVING!


Don't forget that Preschool is not in session the week of November 25, 2019. However, Child Care is open 11/25-11/27 (closed for Thanksgiving Day and Friday)!

Staff Development for District Staff

Monday, December 2, 2019
School is not in session; Childcare is open for eligible students.


Family Cultural Celebrations


In November we will have activities and an assembly to honor our families and cultures!

We explore clothing, language, music and songs, food, and celebrations that are important to each of us and to all of us! We are more alike than different!
Please join us in our celebration! More details to follow.
Ms. Hina, Ms. Verinder, Ms. Lorena, and Ms. Rosa Emelia are the chair people for these events. Watch out for their flyers to help plan and participate in these important activities.
The Robla Preschool is happy to partner with Mercy San Juan to present a Car Seat Safety Class!

Come learn about the newest laws and proper car seat safety installation. Receive a free or reduced cost car seat after completing the class.
Classes are limited to 20 people per class. Sign up in the Preschool office.
Date: November 8th
Time: 8:30 - 10:30
Place: Garden Room @
Preschool


PS Parent Annual Clothing & Toy Exchange!
Do you have children's clothing that's still in good shape but isn't useful to your family?
Do you have toys that your children have outgrown? If you do, please bring them to school on or after December 6th. We will sort them and prepare them for our exchange!
Want to help out? Stop by each morning during the week of December 6th for 15 minutes. The exchange will take place December 12th. We'll have tables set up that our parents will be able to choose from. This is a great way to "share" what we have and to find great items for our own families.
Preschool Openings!
We have a few openings in our 3 and 4 year old classes. Children may be enrolled after school has started as long as they meet these birthdates:
• 3 years old by December 1st

• 4 years old by September 1st.

•Children turning 4 after September 1st may enroll as "3 year olds" and will attend a 4 year old class.

Parking Lot Safety
Drive safely and slowly, watching for children.
Do not leave children in the car, unattended.
Do not park in the handicap parking or bus pick up areas. Be ready to move your car, when asked.
Follow the entrance-exit arrows when moving through the parking lot.

Parking lots are smoke free.
If you park across the street or down the street from the parking lot, please remember to hold your child's hand when you are walking to school using the crosswalk
Please do not block the driveway
Family Place: PLAYPALS


Monday through Friday 8:00–11:00


Parents and caregivers with children who are 1-3 years of age are invited to join. We have an interactive program that is busy and fun for our youngest students. This program meets your family's needs; it is drop-in and allows you to attend one to five days a week.

There is a registration form that must be completed including: birth certificate, immunization records and proof of residency.
Help your child
learn to read

Read to them for 20 minutes each day.
Keep reading times special…go into their room and read at night before bedtime.
Read stories over and over…Let your child "chime in" when you come to familiar parts.
Find books that are meaningful to the child's interests


Some Recommended November Books:
Bread Around the World
Everyone Eats Rice
Tortillas for Emma
Good Night Owl
Bread, Bread, Bread
Growing Apple Pie
Leaves Everywhere
Stone Soup
Stella Luna
Nuts for you